Featured Download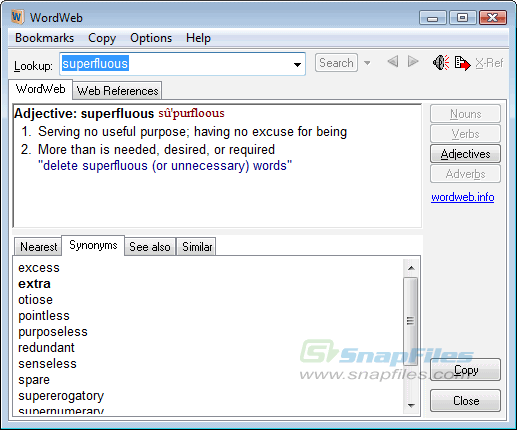 English thesaurus and dictionary Wordweb is a powerful free English thesaurus and dictionary. It comes with a local database of definitions for instant results and also offers integrated online word searches via Wikipedia, Wiktionary and WordWeb...
Details...
10.1 Mb
Jul 03, 2017
Win (All)
Free Trial ($189.95)
Site Translator allows webmasters to translate a web site into as many as 20 different languages. The program supports DOC, TXT, HTML and ASP files and automatically ignores the code tags during the translation process. Unlike...

4.06 Mb
Oct 18, 2012
Win (All)
Free Trial ($14.99)
Talking Translator Pro can translate text between 7 languages, look up words in an online dictionary and read files or text aloud. It uses the power of free online translation engines (Babelfish). If you have the proper...

Looking for more choices? There are 10 more downloads in our Dictionary and Translation (freeware) category.