Featured Download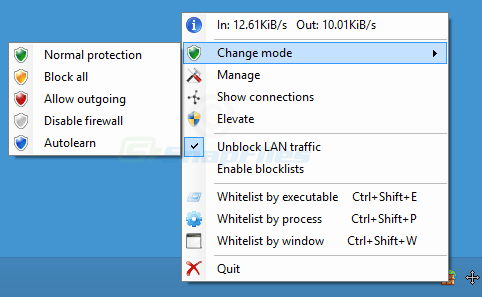 harden the Windows firewall TinyWall is an add-on to the advanced firewall that comes built-in with Windows. It is designed to harden the firewall protection and provide you with easy to use configuration options that do not require constant...
Details...
13.5 Mb
Jun 23, 2015
XP/Vista/7/8/10/11
Free Trial ($69.95)
BitDefender Total Security is a complete security package that includes anti-virus protection, spyware and phishing protection, a personal firewall, parental controls and spam filtering along with several system maintenance...

Looking for more choices? There are 7 more downloads in our Firewalls (freeware) category.